Hello everybody! For the past few weeks I've been revising quite a lot and for the past few days I've been living for revision as I have an exam in three days and... well let's just say I hadn't worked on that course since December. Something that has made revision more bearable is getting an email from the lovely Kathryn from KJ saying that I had won her 100 followers giveaway! The prize was a selection of Barry M nail polishes.
All the colours that Kathryn picked are lovely, there is an overall of 8 nail polishes: 4 regular ones and 4 'special' ones.
Blue Moon || Peach Melba || Lemon I/C || Nude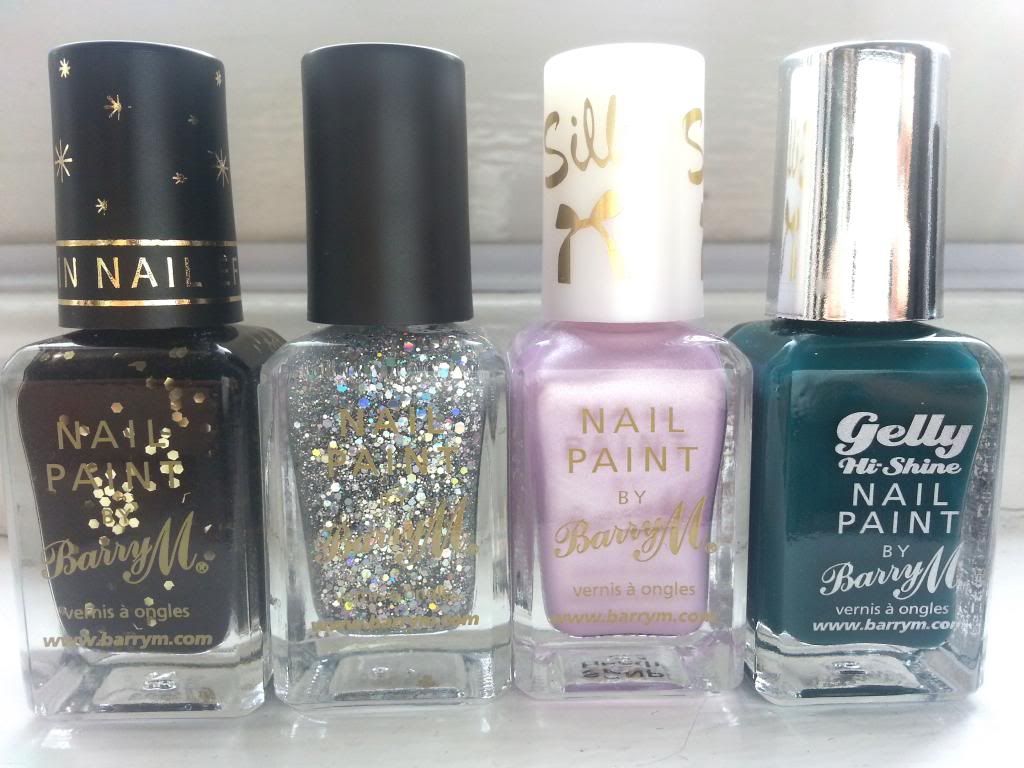 SNP 2 Black || Diamond Glitter || Heather || Watermelon
As you can see, they are all beautiful colours perfect for spring. The pastel ones are my little babies, I love anything pastel but I didn't own many pastel nail polishes and I am so happy I got these! Quality-wise, they are like all the other Barry M polishes, not the most pigmented ever but good quality for what you pay. However, I have to say that for the lighter colours I need a few (around 3 or 4) coats to get a solid colour. Personally, I am in love with Blue Moon, there's something about it that gets me every time I use it.
Out of all the 'special' ones SNP2 Black is my favourite, it has such a cool texture. It's like it had salt in it, I don't know. But it is very cool and I like to rub my nail when I get bored in class (I am a bit weird, I know). The silk one surprised me quite a lot as I was not expecting to like it. I had seen some swatches online before and I didn't like how it looked but it's one of my favourites now and I can imagine it will look even better when I get a bit tan!
To be honest, my idea was to show how they all look on my nails but right now my nails are rather disgusting and I don't want to wait for them grow and look nice again to upload this post. Plus, I think you can tell whether you like the colour or not by looking at the bottle!
Which one is your favourite? Which colours do you like for spring and summer?