Well hello everybody ( in Tyler Oakley's voice)! A few days ago, my order from feeluique.com finally arrived (after being delayed one week for some unknown reason) aaaaand guess what it was? Yes! A lip gloss and a nail polish from Tanya's collection. I was so excited to try them out and see how good they were! As these are rather recent products I thought I would write a review in case any of you are thinking of buying either a nail polish or a lip gloss (or both!) but are not quite sure.
Okay, let's start with the lip gloss. I've never quite liked lip glosses, they are too shiny for me but, of course, I had to try Tanya's. The lip glosses are all £6,99 and you can get them here, also, if I'm not wrong they will be available in Superdrug soon. There are 12 different colours, from sparkly pink to dark red. The one I got is in 'Vampire Kiss', it's the perfect name is it literally looks like blood.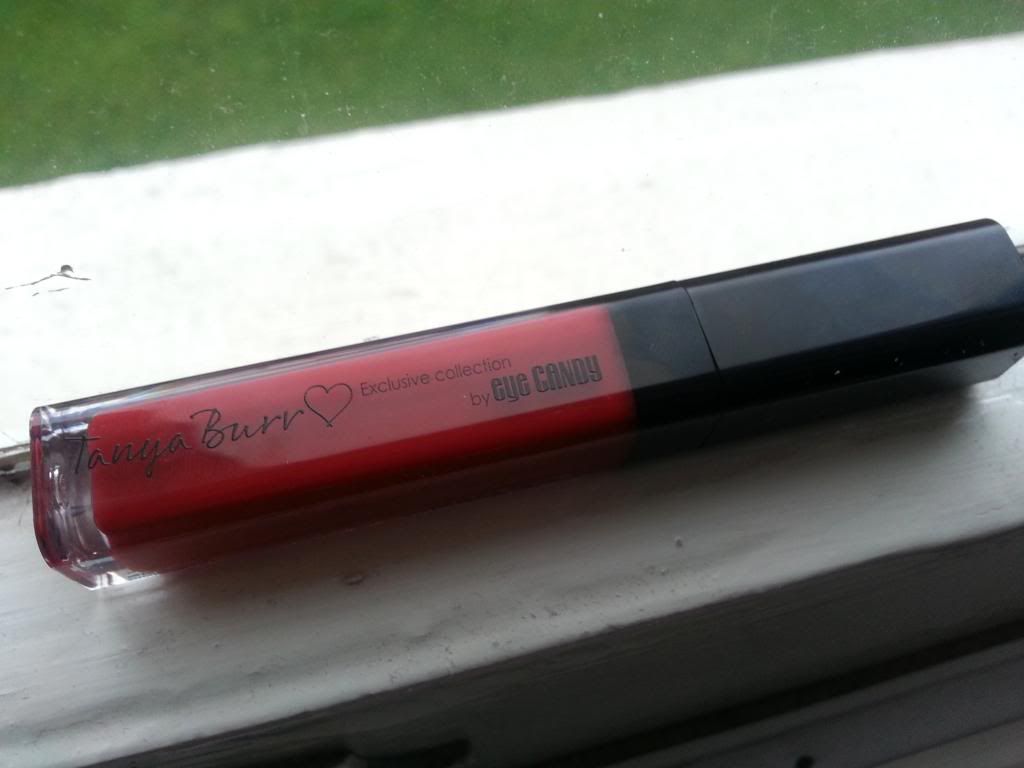 To be honest, I don't really like the lip gloss, I feel like it's too thick and it feels 'cakey' (if a lip gloss can ever be cakey... well, you get what I mean). I have to say though, that I've never liked lip glosses, in fact this is the first lip gloss I've ever bought so maybe lip glosses are supposed to be like that... Colour-wise, it is a gorgeous dark red and very very pigmented. You don't need any lipstick underneath, this acts as a lipstick. Trust me, it is extremely pigmented, even more than some lipsticks. One coat and you are good to go!
I also have to say it smells deliciously delicious, I want to it every time I smell it. It's a serious problem.
Now, let's talk about the nail polish. The nail polishes are £5,99 and there are 10 very different colours, I got it in the shade 'Midnight Sparkles'.
In case you are not aware, I'm obsessed with nail polishes, I even have a nail polish wishlist. Sad, I know. When I saw it on the Internet I thought it was a sparkly black/very dark grey colour but turns out it is a dark purple sparkly colour. When I first got it I was kind of disappointed because I've never been a fan or dark purple for nail polish, on fact I don't own any, but when I tried it on it looked gorgeous! It's so dark it's almost black but it has that purple effect, it's a very pretty colour.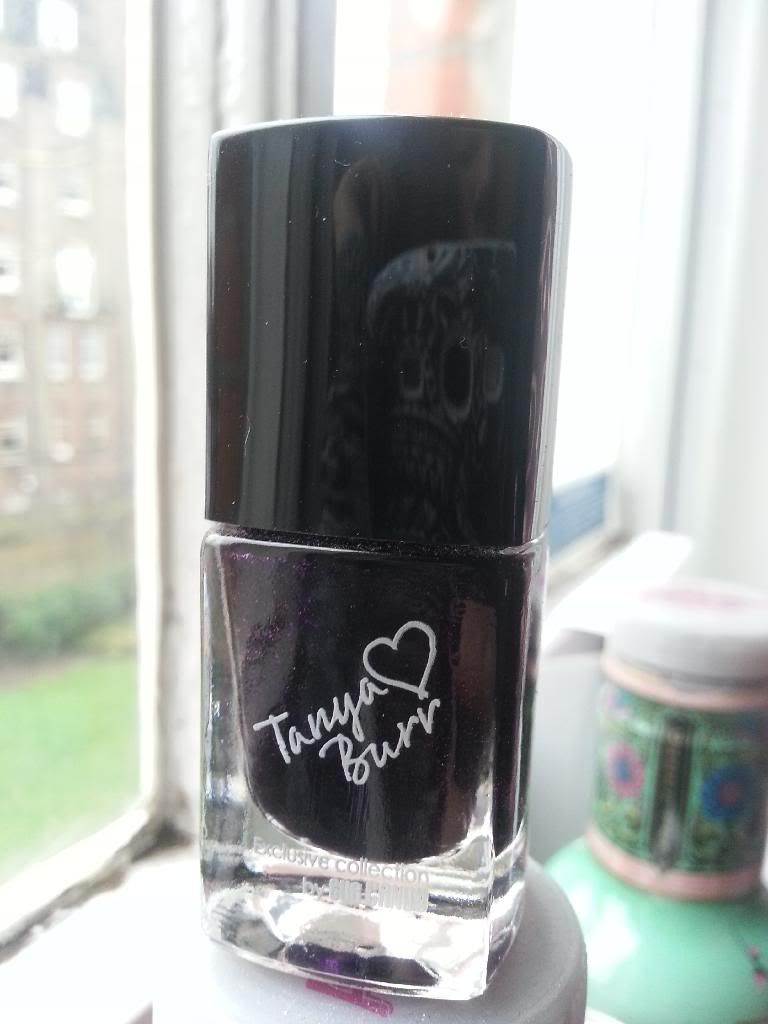 Also, it doesn't chip very easily. It lasted unchipped on my nails for about 3 to 4 days (only one coat and without top coat) and taking into account that I have to wash my dishes every day and I had been working with wires and building electrical circuits without gloves (chemistry stuff) I think it's a decent amount of time.
Have any of you tried anything from Tanya's new make up line?