Hello there! A few weeks ago I saw a friend using this BB cream and I was like 'wow that's so cool, I need this!' The only reason why I 'needed' it was because I was kind of amazed by the fact that its colour changed when you blended it out. After running out of my everyday foundation I decided to try this BB cream as I wanted something lighter to wear every day to uni.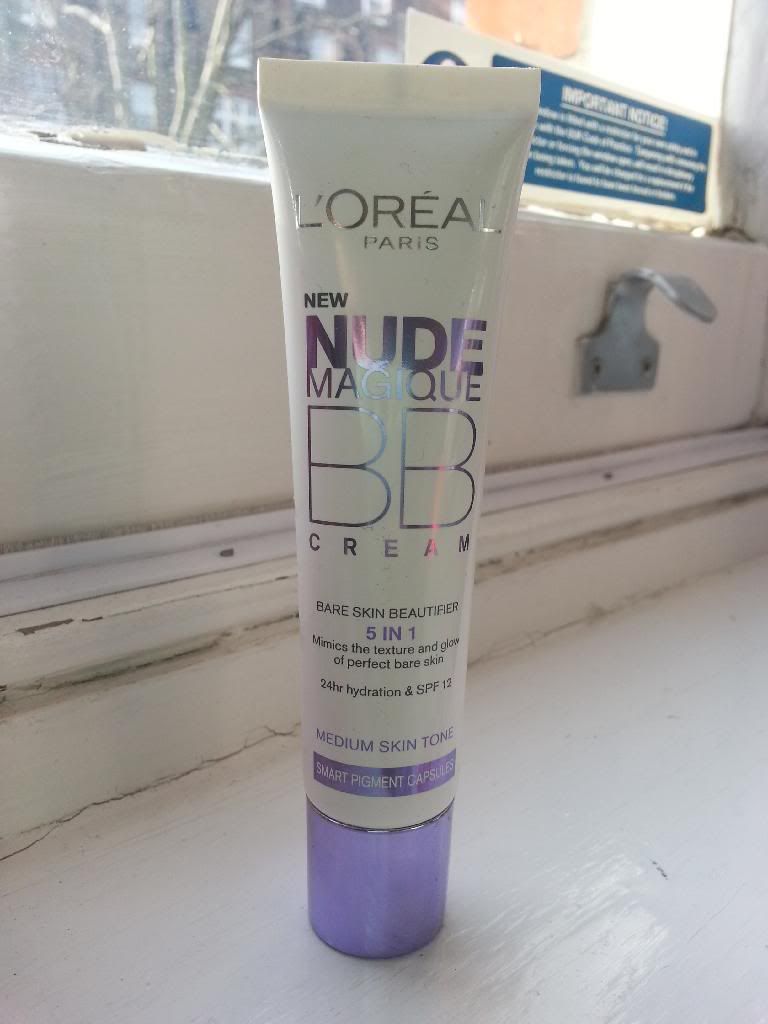 Firs of all, let's talk about how cute the packaging is. I love the metallic purple letters and lid, and, I don't know about you, but I've bought things due to its cute packaging more than once (not the right way to go, I know).
Now, the important stuff: the BB cream itself. When you squeeze it out you get a white liquid with some grey tiny little particles in it ( I guess these are the capsules that make the cream change into your skin tone). I normally use a little bit more than what you see in the picture.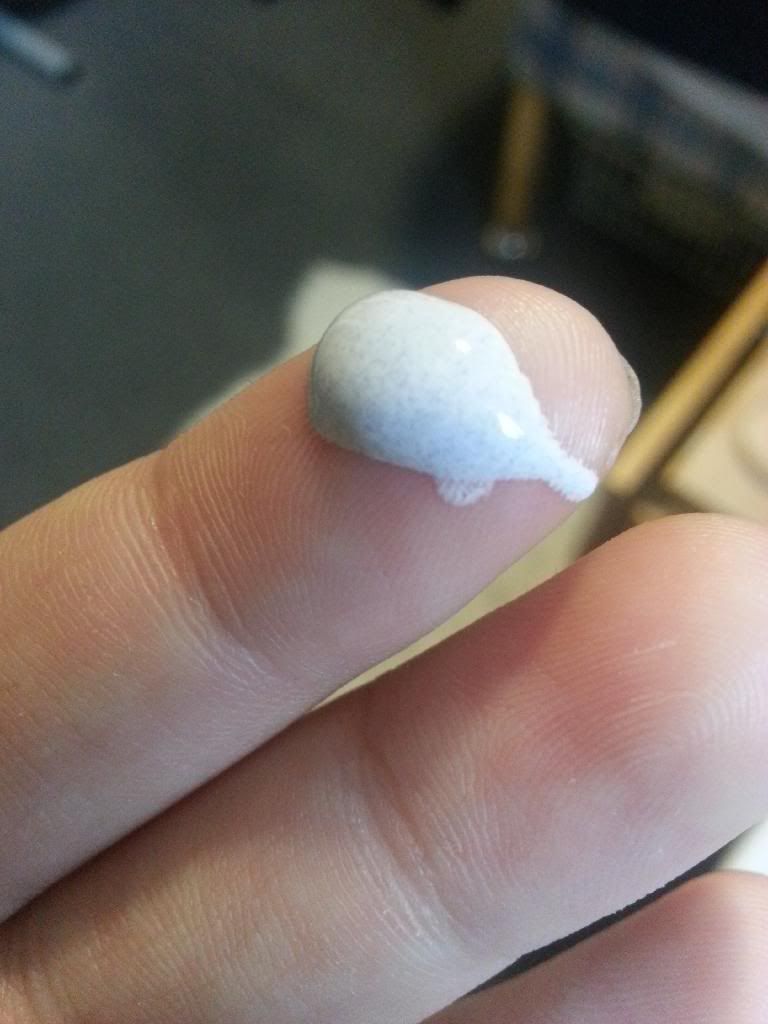 Coverage wise, it as good as a BB cream could be. It won't give you as much coverage as a regular foundation, of course, but if you don't have many flaws you won't even need concealer. What I would suggest doing is, once it's blended out, leave it on your skin for about 30 seconds before applying concealer or powder because I've seen that its coverage increases after a few seconds, probably because the capsules are being broken or something (don't really trust my word here, I have no idea what I'm talking about, just leave it a for half a minute or so).
Another good thing about this BB cream is that it has SPF 15 so it will protect your skin from the sun when it get a little bit sunny in a few months (unless you live somewhere where it is already sunny, then it will protect your skin now!)
Overall, it's quite a good BB cream as it provides you with coverage whilst moisturising your skin. Plus, you won't have to worry about getting a new one if you get a nice tan, which is why I think I'm gonna repurchase that in spring as I always have problems with foundation as I start going to the beach and getting darker skin.
Have you tried this or any other BB cream? Which one would you recommend?