I have had the same trainers for, literally, five years. Yeah, five years. What the heck? Don't even ask. The thing is that I've never been a fan of working out so I didn't use them that much. However, they were very very old so I decided to leave them home and buy a new pair in London. Well, after 4 months, I've finally bought a new pair of trainers!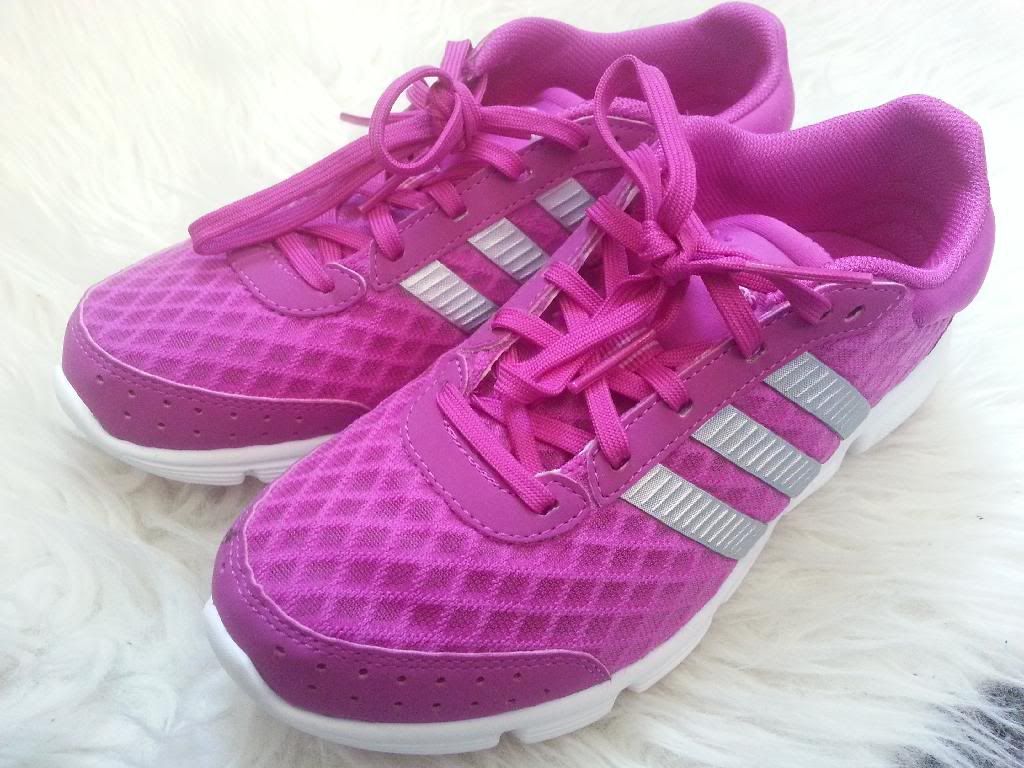 The main reason why it's taken me 4 long months to buy a simple pair of trainers is because I wanted good quality, cute and cheap trainers. Easy, huh? Not really. A couple weeks ago I found these babies for only £35 which is quite good as they originally were £49.
Also, and that's why I wanted cute shoes, I think that liking your workout outfit makes you wanna work out. I love these so much that when I wake up I'm kind of looking forward to working out just because I get to wear them. So if you don't know what to do to stay motivated, treat yourself and buy a cute pair of trainers.
Another thing that makes me get out of bed and work out is watching YouTube videos about healthy life styles or fitness, seeing other people running makes me want to run and be healthy. I also like to watch videos whilst I work out, I normally watch the Victoria's Secret Fashion Show as seeing all these beautiful women encourages me to keep running or whatever I'm doing that day.
Do you do anything special that helps you get motivated?